Lithograph by Wilhelm Wachtel – LOVED
image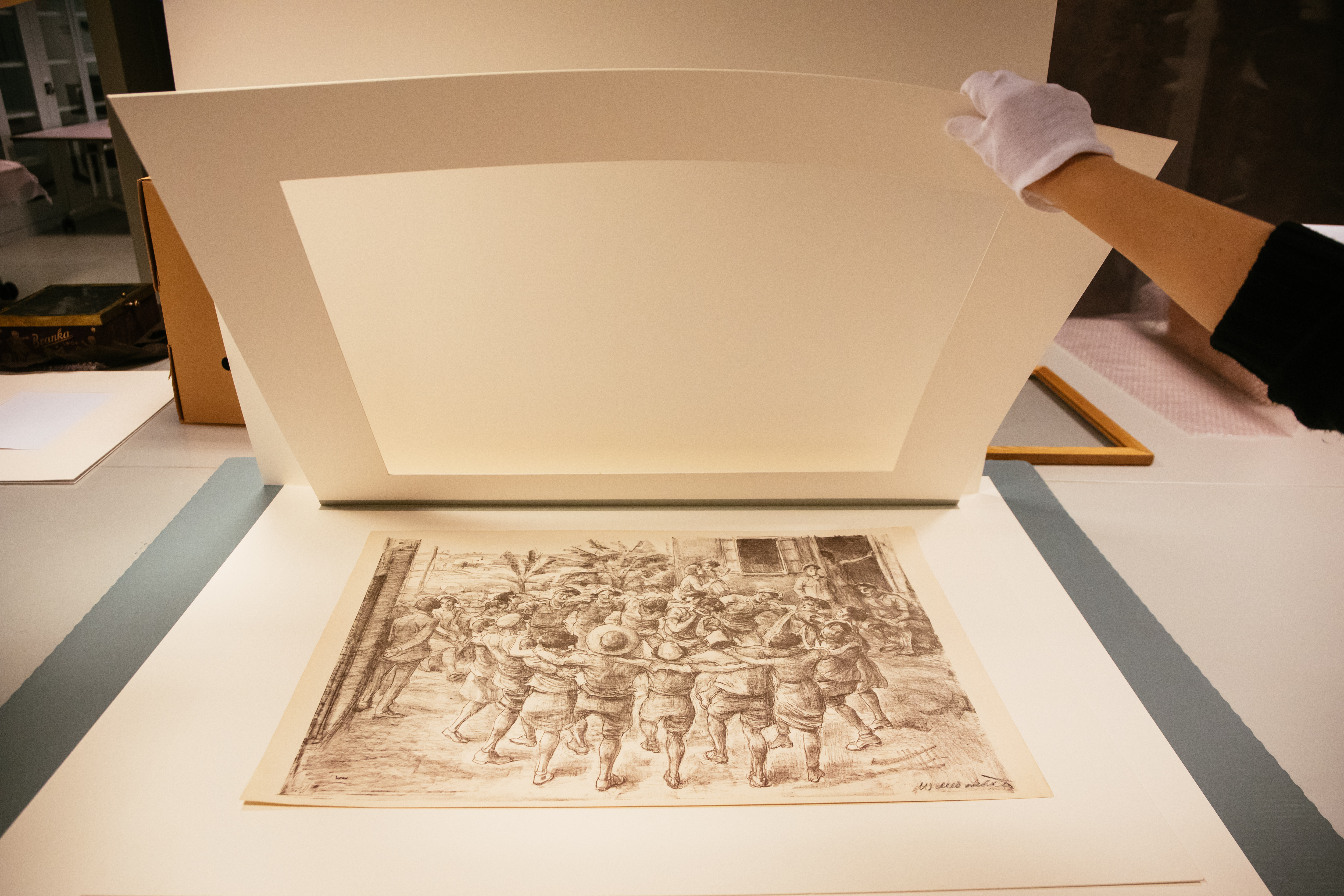 image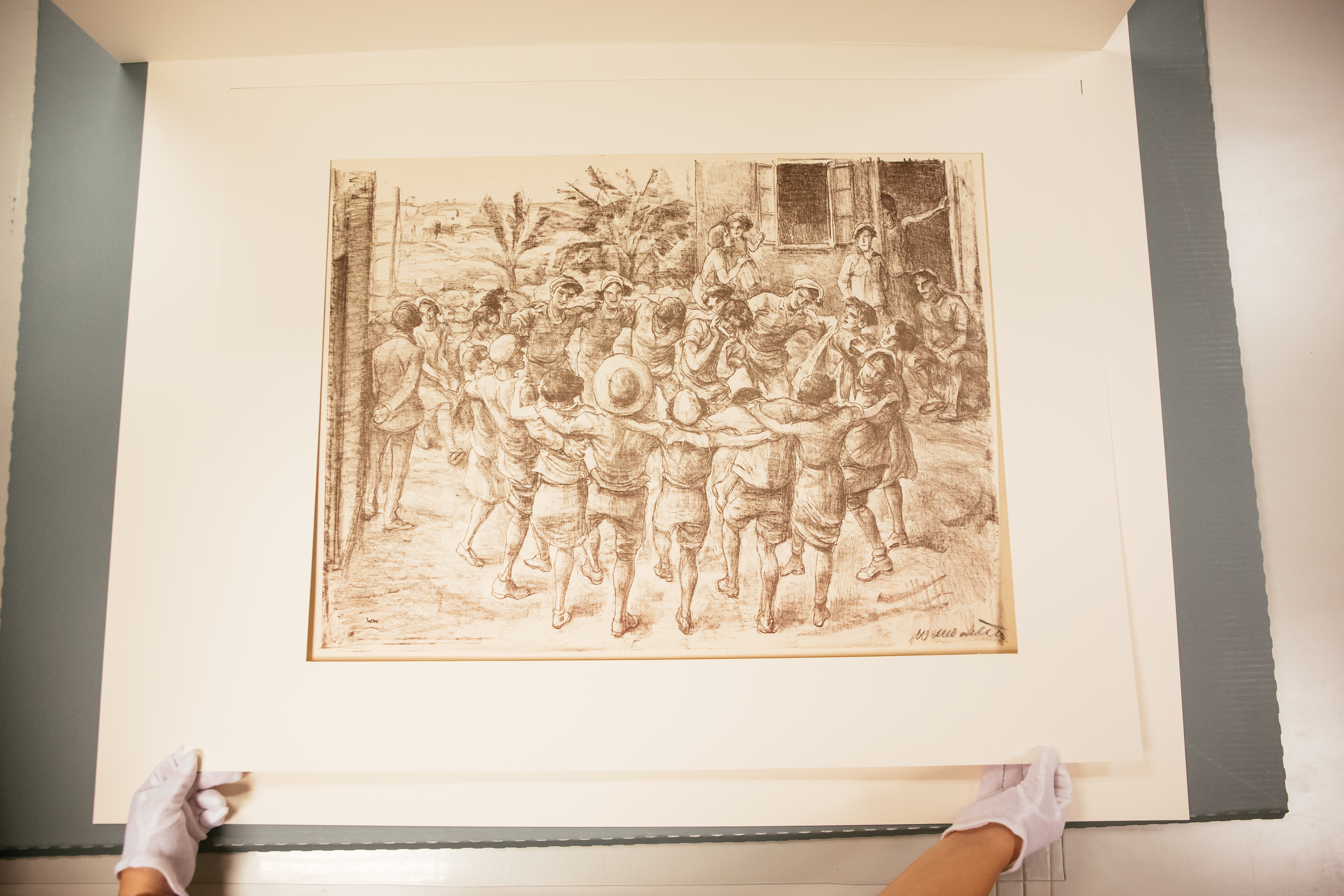 image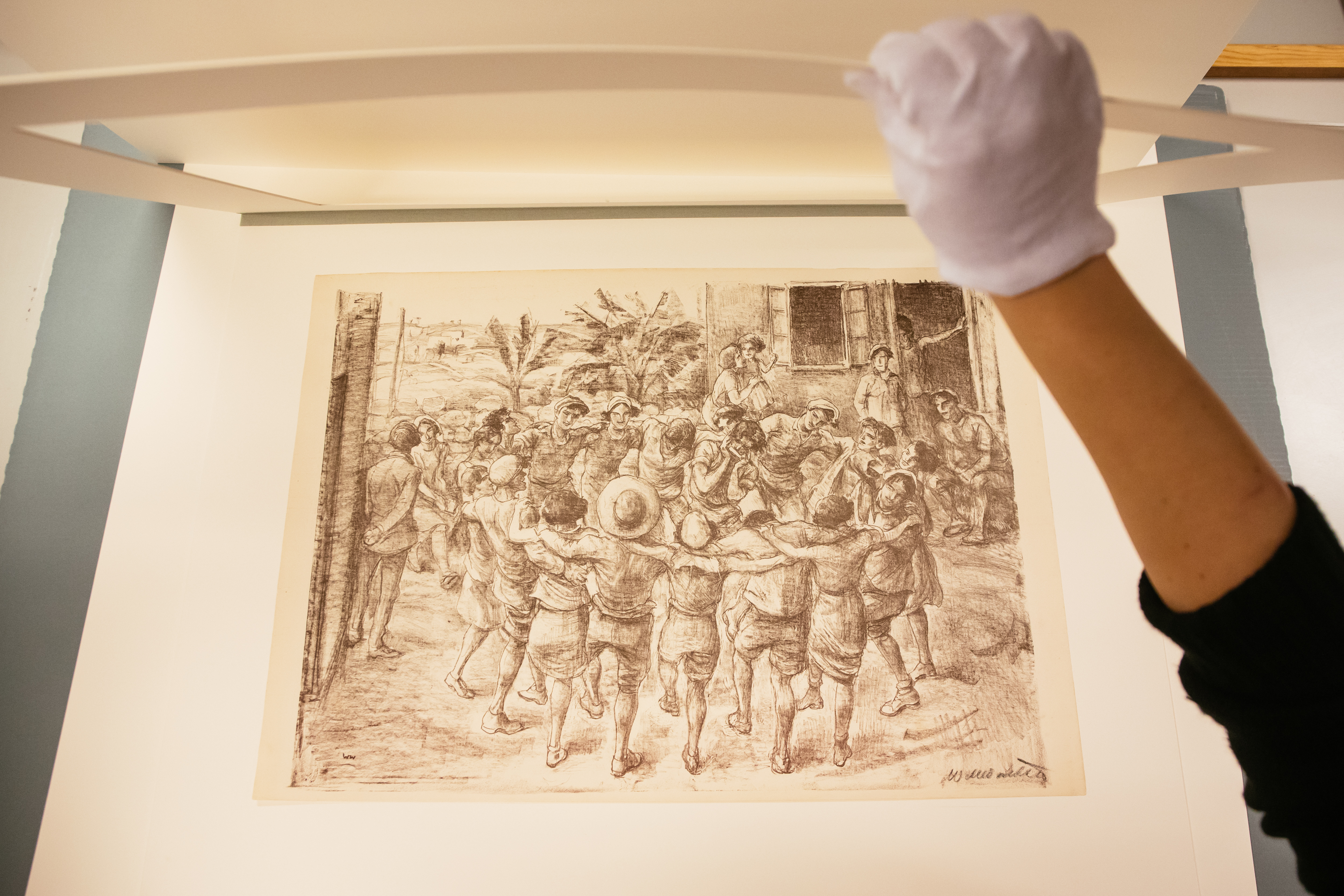 Wilhelm Wachtel (1875 Lwów–1942 United States) was a painter, graphic artist, and illustrator. He studied at the Kraków Academy of Fine Arts and the Academy of Fine Arts in Munich. His work included Jewish themes and was realistic yet also post-impressionist and symbolic in style.
A Zionist, he travelled to British Mandate Palestine in 1924, where he produced a series of paintings depicting the harsh life of the "halutzim," young pioneers, as well as landscapes and portraits. He settled there in 1936, but left for New York at the outbreak of the Second World War and died soon after. Most of Wachtel's work was lost during the war. The object can not be displayed in a showcase at the Resource Center.
In this lithograph, a group of young people are dancing in a circle, at the center of which is a man playing a harmonica. This lithograph was shown in the Gdynia-Tel Aviv exhibition at POLIN Museum in 2019–2020.
The object was embraced by Mark S. Morrison in memory of his maternal grandmother, Anna Rose Levine.
Association of the Jewish Historical Institute of Poland is a partner of the "Show your love" project and one of the co-founders of the POLIN Museum. The Association is a Polish non-profit organization.