Yad, circa 1900 – LOVED
image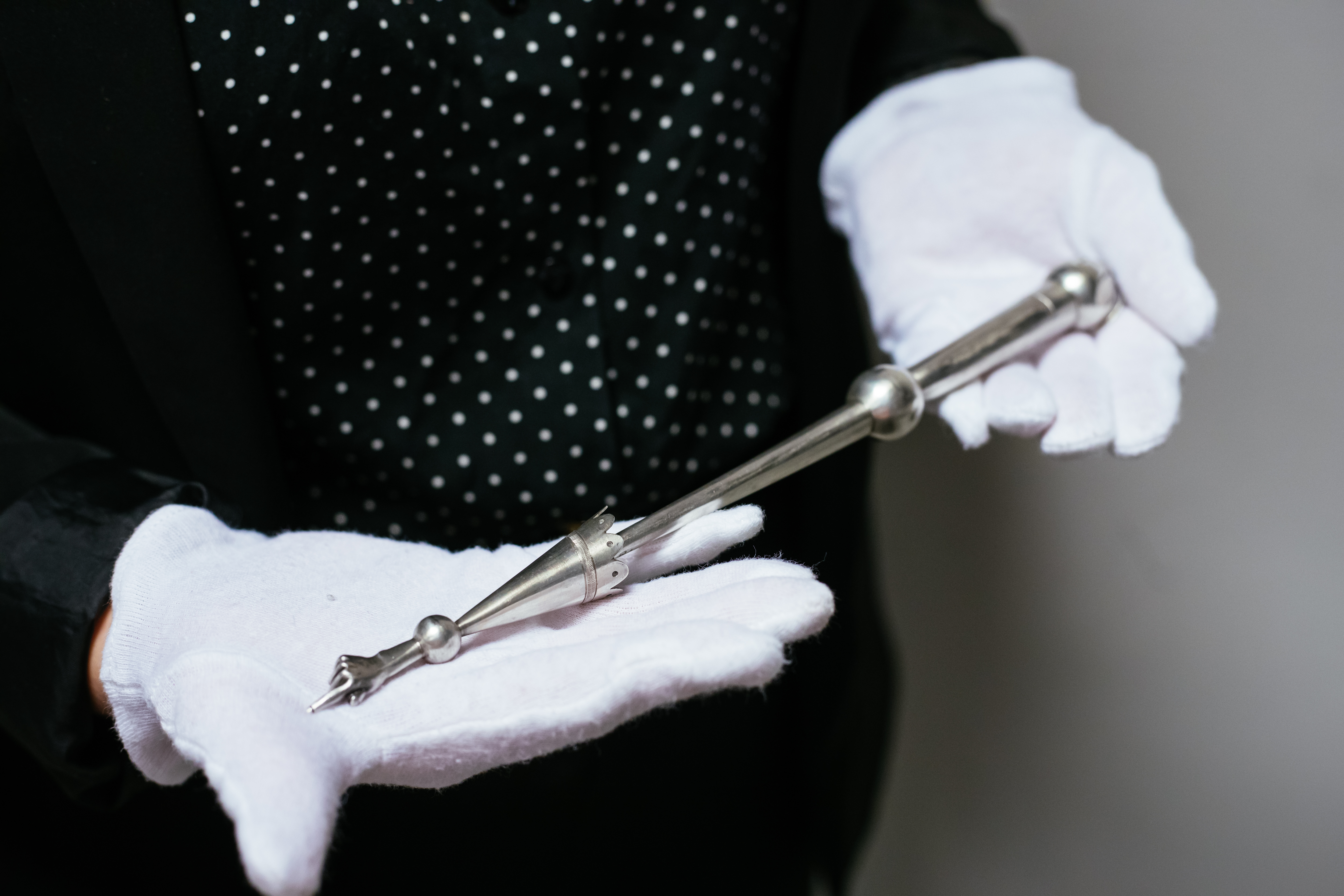 image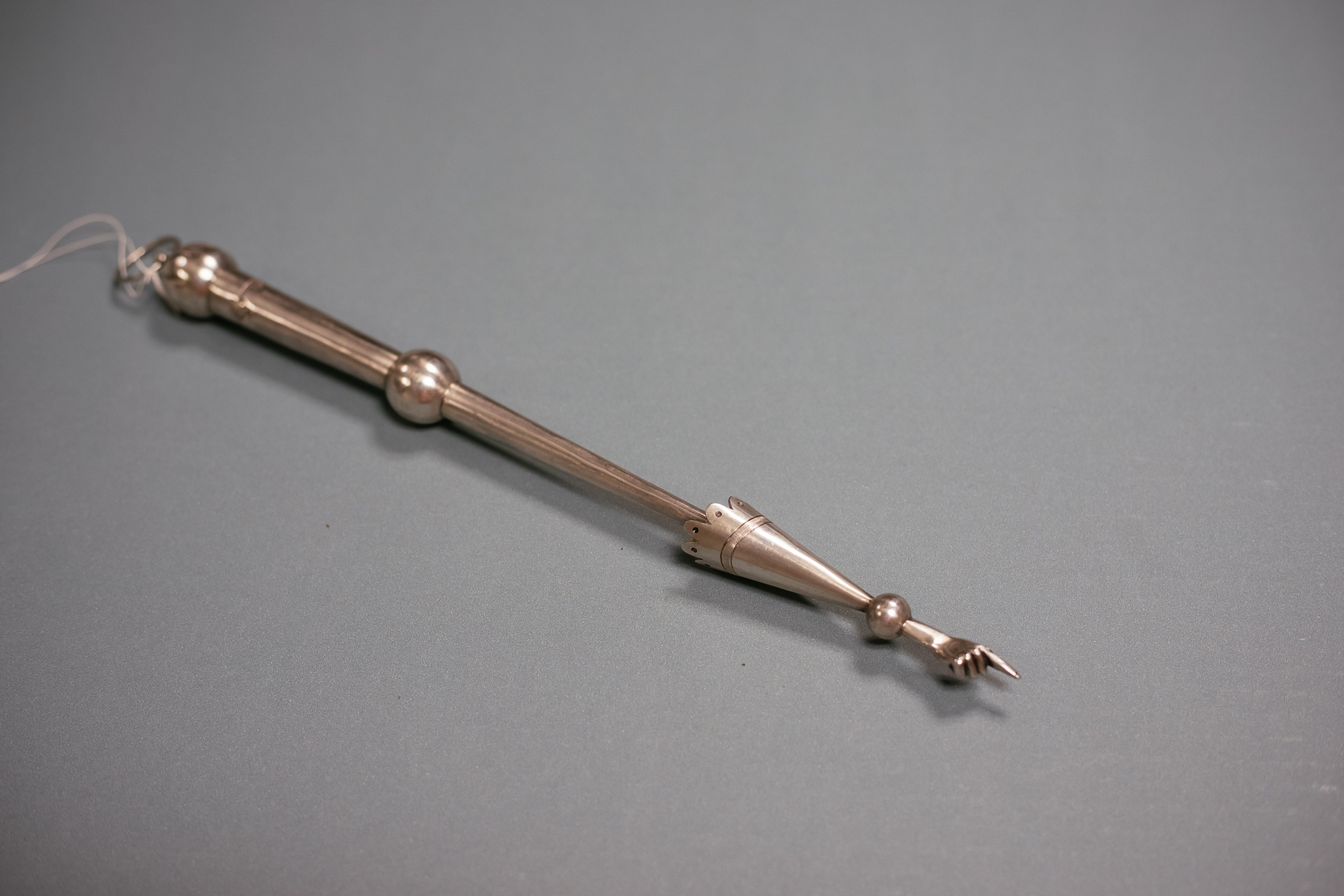 The "yad" (Heb: hand) is a pointer in the form of an outstretched hand and index finger. It is used during the public reading from the Torah scroll each week. The "yad" makes it easier to follow the written text without touching the parchment with one's bare hands, which is prohibited.
This silver pointer is part of POLIN Museum's collection of Jewish ceremonial art, which includes other ornaments for the Torah scroll, among them an 18th-century Torah crown and Torah shield. The beauty of such objects enhances the performance of religious precepts, according to the principle of "hiddur mitzvah" (heb.: beautifying the religious obligation). The object could be displayed in a showcase at the Resource Center.
The object was embraced by Piotr Szulc. 
We encourage you to look after other objects.
Association of the Jewish Historical Institute of Poland is a partner of the "Show your love" project and one of the co-founders of the POLIN Museum. The Association is a Polish non-profit organization.