Common roots: the webinars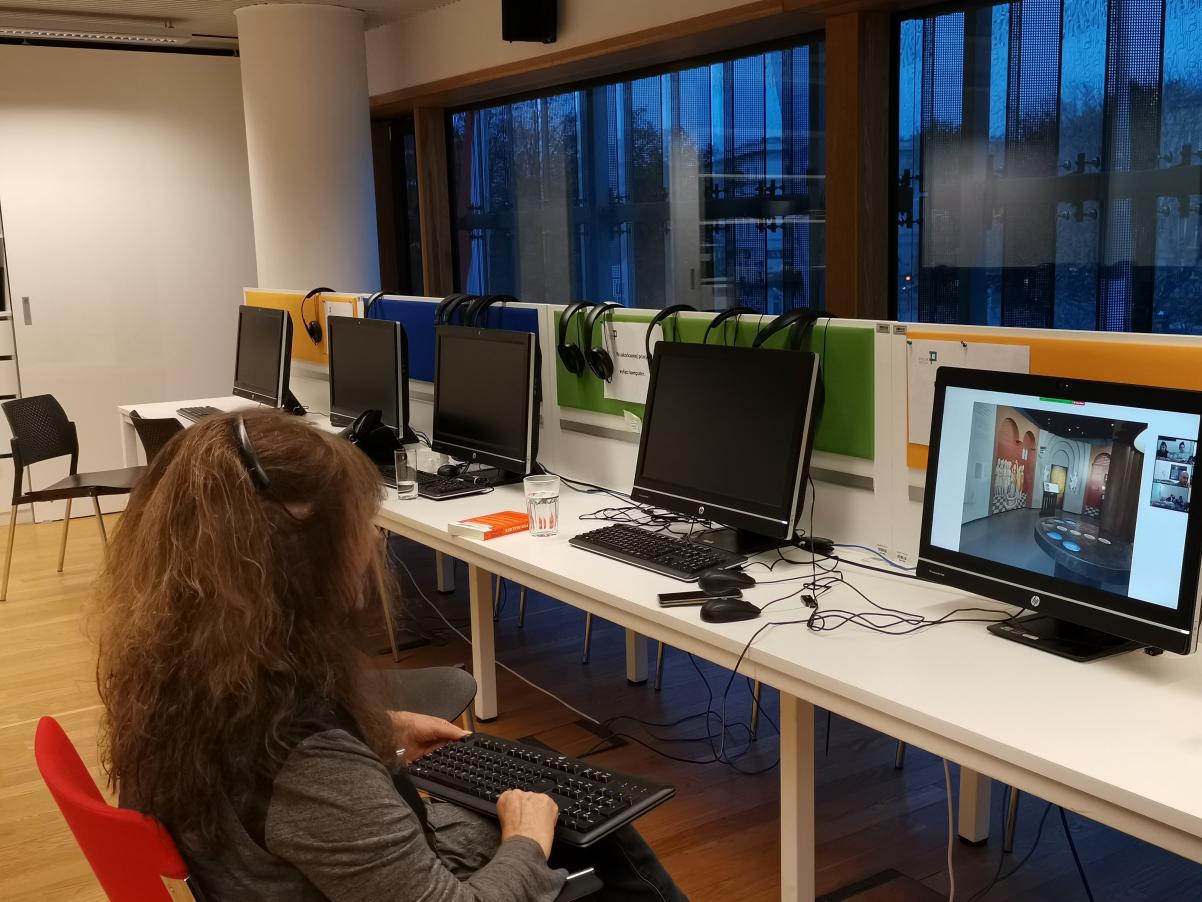 The essential part of Common Roots educational and promotional campaign consists of series of webinars for three target groups: Israeli guides visiting Poland with groups of young people, Israeli high school principals and Polish and Israeli youth.
The webinars have been planned to for November and December 2020. In light of the global COVID-19 pandemic, all meetings are held online. We do hope that we will soon be able to meet in person again.
Meetings with Israeli guides
Webinar dates: 9 November and 8 December 2020
As part of the campaign, we have organized two meetings with Israeli youth movement guides interested in Polish-Jewish history. During the workshops, experienced lecturers, guides and educators will discuss the most important topics in the history of Polish Jews, and will invite the participants to visit the POLIN Museum core exhibition titled 1000 Years of the History of Polish Jews. We hope that these workshops will encourage Israeli guides to visit Poland and to continue discovering the shared Polish-Jewish roots together with youth groups by visiting Warsaw and POLIN Museum.
Meetings with principals of Israeli high schools
Webinar dates: 2 and 27 December 2020
How to encourage Israeli high school youth to learn about the centuries-old heritage shared by Poles and Jews? How to encourage them to visit POLIN Museum? With its interactive core exhibition and a rich offer of educational activities, it can be a perfect introduction to the fascinating 1000-year history of Polish Jews. We will talk about it with a group of Israeli high school principals during two interactive online meetings. These virtual "brain storming" sessions have been planned to give Israeli high schools principals floor to share their experience and to exchange ideas with the staff of POLIN Museum. Together, we will discuss the methods of working with young people from Poland and Israel. We will also ponder over how to encourage more Israeli high schools to include POLIN Museum in their itinerary while visiting Poland.
Meetings of young people from Poland and Israel
Webinar dates:

23, 24, 25, 30 November 2020,
1 and 2 December 2020
There is no better way to explore the shared Polish-Jewish heritage than discovering and discussing it with mixed groups of students from Israel and Poland. That is why we invited a group of students from both countries to get acquainted with the thousand-year history of Poles and Jews and their shared heritage during six online workshops. Organizing the meetings was possible thanks to the engagement of Israeli and Polish teachers and the Israeli Ministry of Education.
We will run three workshops as part of the Common Roots campaign, thanks to the support of the Ministry of Foreign Affairs of the Republic of Poland.
---
Three additional workshops will take place thanks to the support of the Mazovian Voivode's Office as a continuation of the We Are Together program of Polish-Israeli encounters. We Are Together is one of the oldest programs co-organized by POLIN Museum and the Mazovian Voivode's Office. Every year, young people from Poland and Israel get together at the site of the former Nazi death camp in Treblinka to commemorate those who perished there.
The main goal of the project is to educate and to integrate young people from the Mazovian Voivodeship (where the former camp is located) with their peers from Israel. This year, due to the global COVID-19 pandemic, the commemoration event could not take place, yet we felt it was important to continue our tradition of young people getting together. We deeply believe that dialogue among the young generation is key in fostering tolerance and mutual understanding between the two nations.
Common Roots campaign realised by the Association of the Jewish Historical Institute of Poland, in partnership with POLIN Museum of the History of Polish Jews and the Ministry of Education of the State of Israel.  
Public program co-financed by the Ministry of Foreign Affairs of the Republic of Poland as part of the 2020 Public Diplomacy - New Dimension competition.