image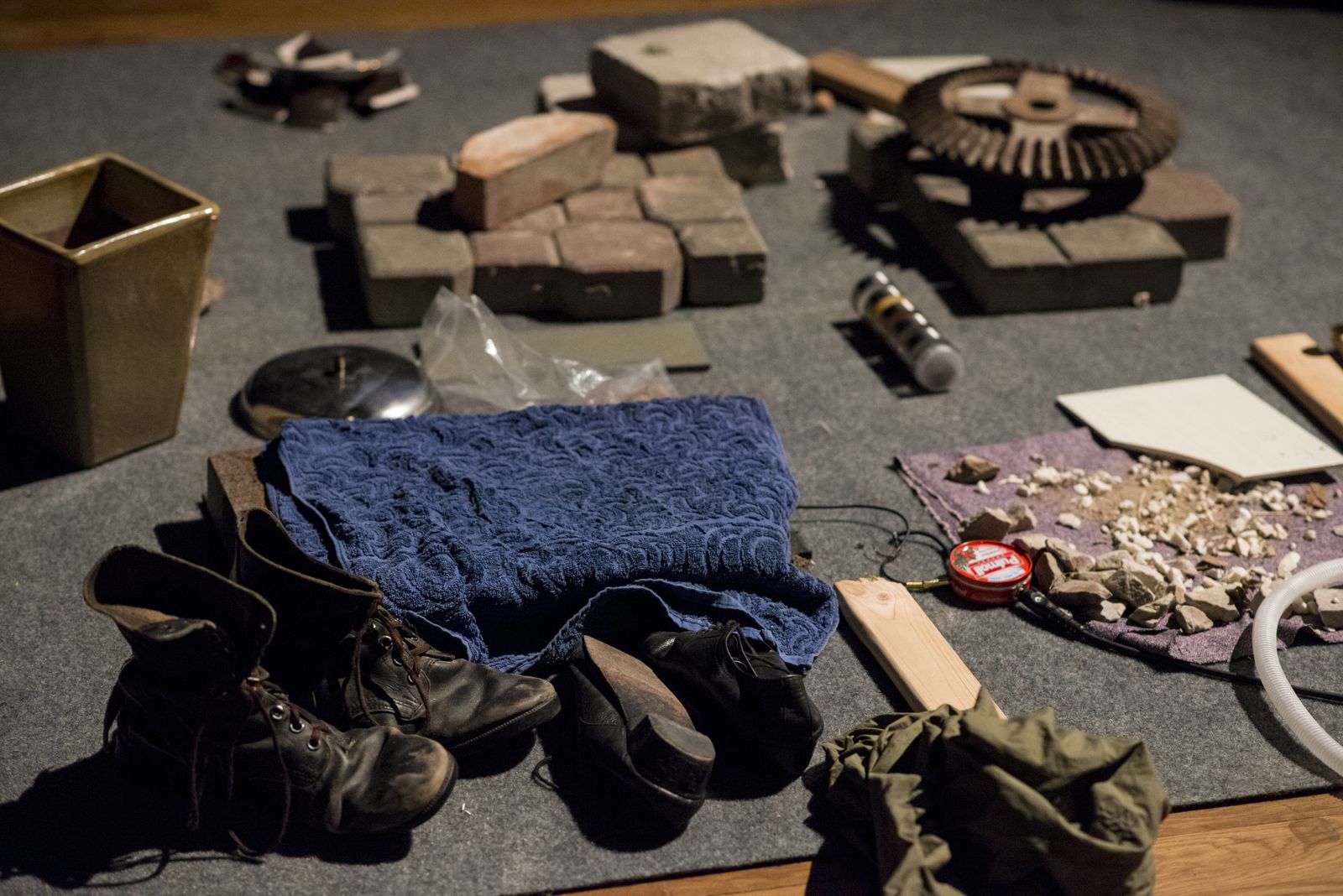 image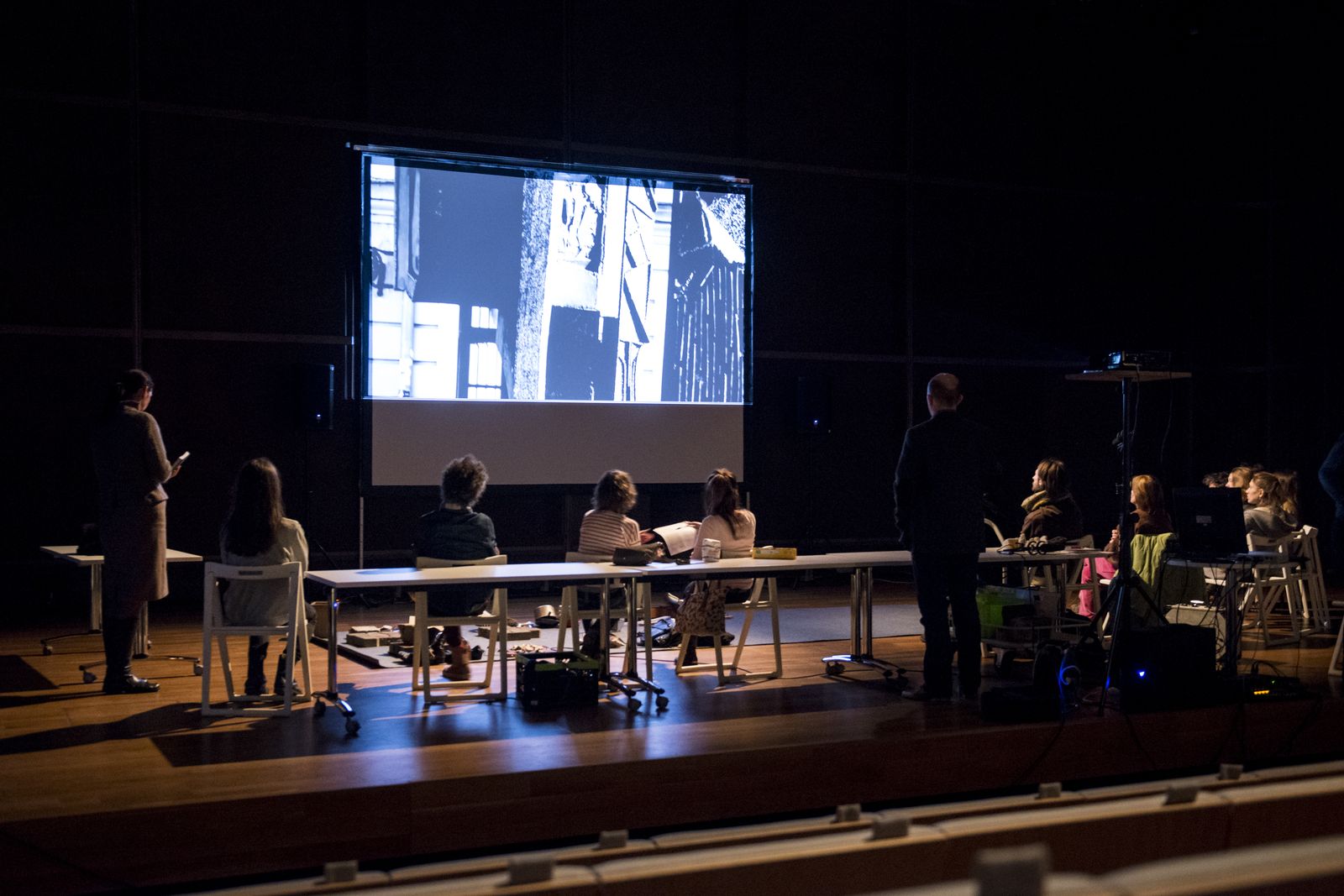 image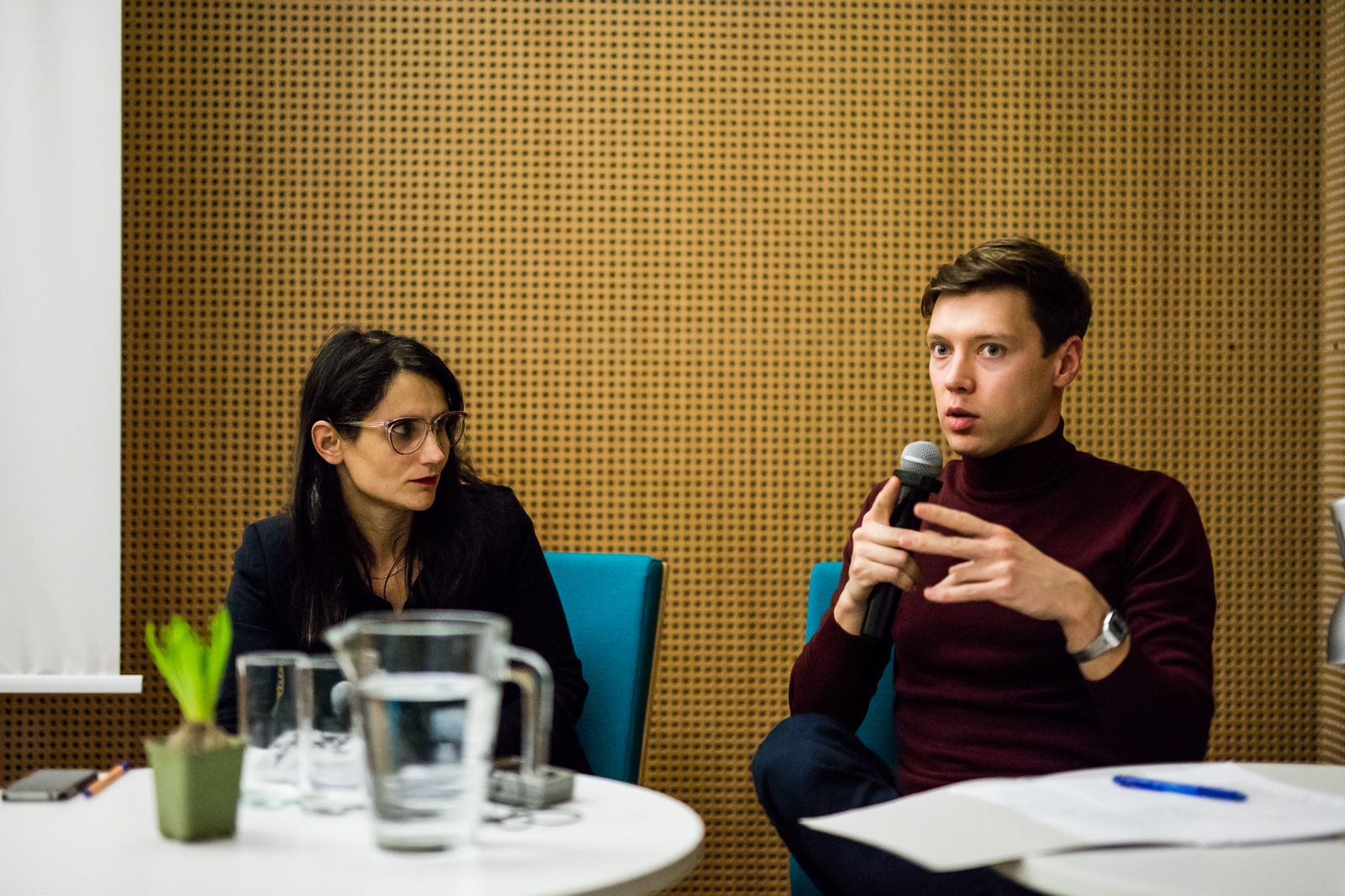 image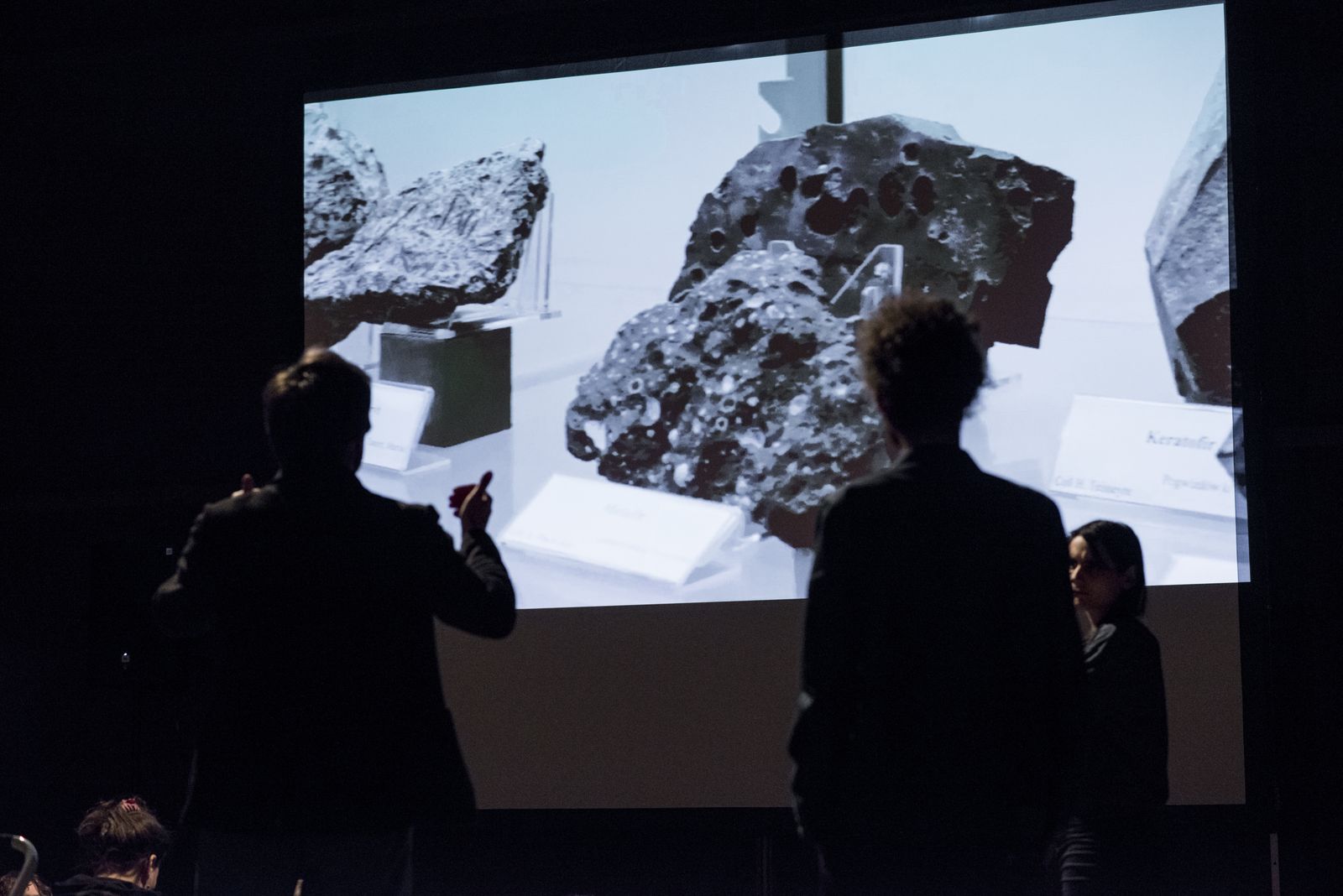 image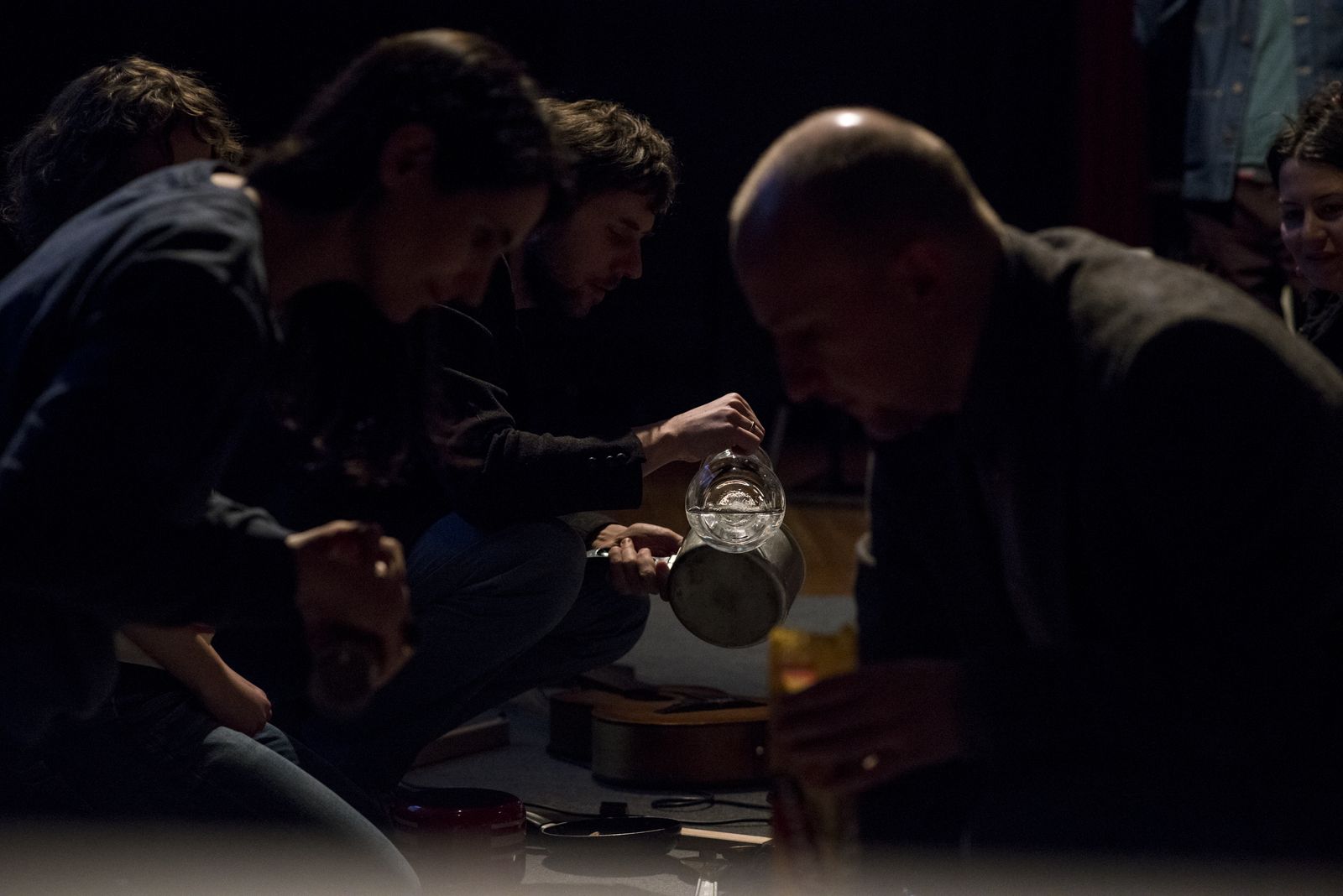 Maya Schweizer, 11–31 January 2016
Texture of Oblivion
Maya Schweizer's works are themed around forms of remembering, i.e the representation and structures of Jewish presence and absence in Warsaw. The artist examines remembrance sites in the former Jewish ghetto. Monuments erected after WWII have recorded an evolving nature of the presence of Jews and the memory of the Holocaust in public debate in Poland.
Schweizer has paid special attention to the Umschlagplatz Wall, a monument located in Stawki street in what was once a reloading yard. It is from this place that 300,000 Jews were transported by Germans from the Warsaw ghetto in 1942–1943. The monument was unveiled on 18 April 1988, one day before the forty-fifth anniversary of the outbreak of the ghetto uprising. It was designed by Hanna Szmalenberg and Władysław Klamerus.
Schweizer met with the monument designers, city guides and geologists before making her film. Experimental in approach, the film is the artist's usual combination of thorough research and emotion orchestrated by soundtrack developed by foley artists Bartosz and Jan Woźniak. Schweizer and the Woźniak brothers conducted  a workshop in the POLIN Museum, during which some of the material used in the film was produced. Workshop participants had an opportunity to learn about Schweizer's technique and the profession of foley artists. Their sound interpretation of the artist's images was the springboard for the final character of the film.
The conclusion of the artist's residency at the museum was a meeting led by Dr. Łukasz Zaremba (Polish Culture Institute, University of Warsaw and Museum of Arts in Łódź), the author of >>"Realising Memory. Videomonuments by Maya Scheizer".
More about the artist

Maya Schweizer is a graduate of the Berlin University of the Arts. She won a prize at the International Short Film Festival in Oberhausen. She showed her films at Les Rencontres Internationales (Paris and Berlin) and in film programmes at KOW (Berlin), Mumok (Vienna), MASS MoCA (Massachusetts).

She took part in collective exhibition in venues such as Argos – Centre for Art and Medias (Brussels), Gesellschaft für aktuelle Kunst (Bremem), GRASSI Museum für Angewandte Kunst (Leipzig), the Contemporary Museum (Wrocław) and the Kunsthaus (Hamburg); she exhibited on an exclusive basis in the Kunsthalle (Baden-Baden),  Galeria HIT (Bratislava), LE 3 BIS F (Aix-En-Provence), TCG Nordica Culture Centre (Kunming). Maya Schweizer lives and works in Leipzig and Berlin.
>> Learn more about artist-in-residence programmes
The activity "Open Museum – Education in Action" is carried out within the project "Jewish Cultural Heritage", component "Faces of Diversity". Supported from the Norway and EEA Grants by Iceland, Liechtenstein and Norway.
www.eeagrants.org, www.norwaygrants.org
More about "Jewish Cultural Heritage" project