Anniversaries & holidays
15.11.2021
10th anniversary of Jakub Goldberg's death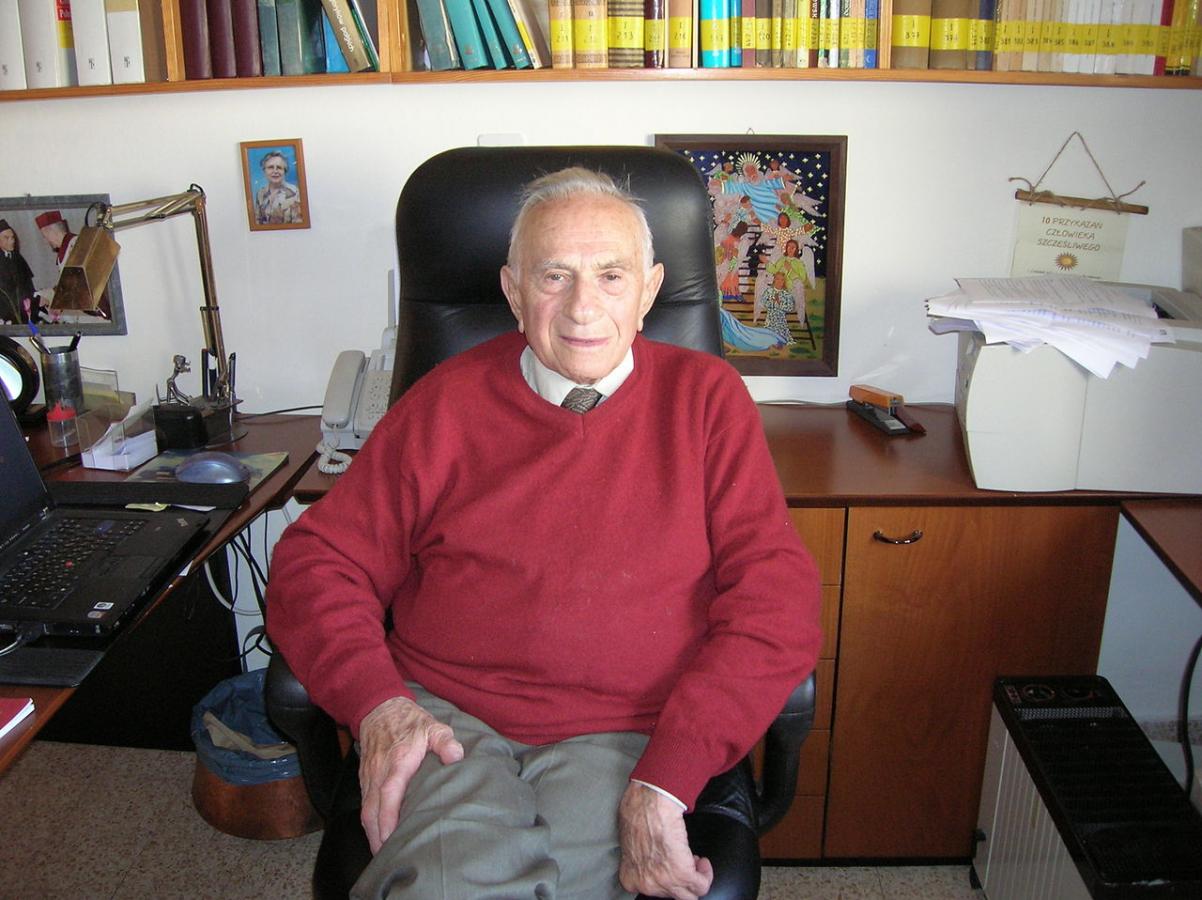 "There's no Jewish history without Polish history, and there's no Polish history without Jews." These words of Professor Jakub Goldberg symbolically combine the two historical narratives that had accompanied their author throughout his life. Today, on the tenth anniversary of his passing, we recall his life and work.
Jakub Goldberg was born on 2 February 1924 in Łódź. He graduated from Rev. Ignacy Skorupko Gymnasium. He spent the war years in the Łódź ghetto where, despite his young age, he worked and looked after his family. In 1944, having been sent first to labour camps in Częstochowa and Skarżysko-Kamienna, Goldberg ended up in the Buchenwald concentration camp, and next in Meuselwitz in Thuringia. Following the evacuation from the camp in 1945, he was in the death march. Ultimately, he made his way back to his hometown of Łódź where, following a convalescence, he passed his matura exam and graduated from the history department. In 1960, he obtained a doctoral degree in modern economic history.
Goldberg's research interests soon developed in the direction of Jewish history. For several years, the sources he had managed to extract from Polish archives—which were inaccessible to foreign historians—provided great support for Israeli researchers. Goldberg left Poland before the March events, in 1967, and settled down with his wife Olga Goldberg-Mulkiewicz in Jerusalem. They both eventually took up jobs at the Hebrew University.

Fluent in both Polish and Latin modern sources, Goldberg introduced them to Israeli scholarship that had hitherto focused solely on the Jewish sources, namely those in Hebrew and Yiddish. As a result, his academic colleagues and students turned their attention to the materials deposited in Polish archives that testify to the richness of the historical heritage of Polish Jews. He carried out pioneering studies on communities, demography, conversions, the economy of communities and, perhaps most importantly, the legal status and place of Jews in the society of the Polish-Lithuanian Commonwealth. Researchers continue to draw on the important output of this outstanding Polish-Jewish historian to this day.
Goldberg often visited Poland. He was warmly received in Warsaw, Krakow, Wrocław and his hometown of Łódź. He was always eager to meet researchers—even those at the very onset of their scholarly career—who came to Jerusalem for queries. Many of today's forty-somethings at Polish academic institutions recall his hospitality, genuine interest and support with great fondness.
Jakub Goldberg passed away in Jerusalem on 15 November 2011. Ten years ago today, we lost a great ambassador of Polish-Jewish historiography in Israel.